Welcome!
Hello, my name is Sarah Jayne and I was introduced to massage while searching for alternative methods for pain relief while undergoing radiation treatments for cancer in 2006. It made such an impact on my own life and well being that I have chosen to pursue it as my life's ambition to introduce it to others in need. Throughout the learning process I have acquired many techniques that not only provide relief, but relaxation, improved circulation, a healthier you. I look forward to becoming an integral part of your pain relief and healing regimen, as well as providing the rest and relaxation that you seek.
NEWS RELEASE 10/01/2017
I HAVE BECOME A PERMANENT RESIDENT OF RHINELANDER AND HAVE MOVED THE OFFICE TO A PERMANENT LOCATION AT 4694 OLD 8 ROAD, JUST EAST OF RHINELANDER!
Please call and make your appointment, come to see the new building.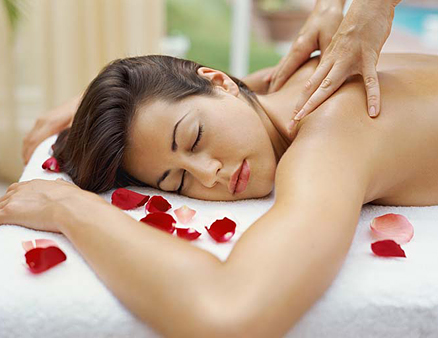 I am proud to be a provider for
a nationwide organization, Hands for HeroesTM,
providing an initial fee-free massage to our Nation's Veterans!